Culture
A travel to Ioannina is undoubtedly an exploration into time and civilization. You can visit the Ancient theatre and the Oracle in Dodoni. Wander in the ancient paths of history and tradition by visiting the many museums in the area, one of which is the unique Museum of wax figures "Pavlos Vrellis", the creator of the exhibits.
There are also a lot of traditional coffee houses as well as many bars "hidden" in the picturesque stone arcades and cobbles streets of the old town.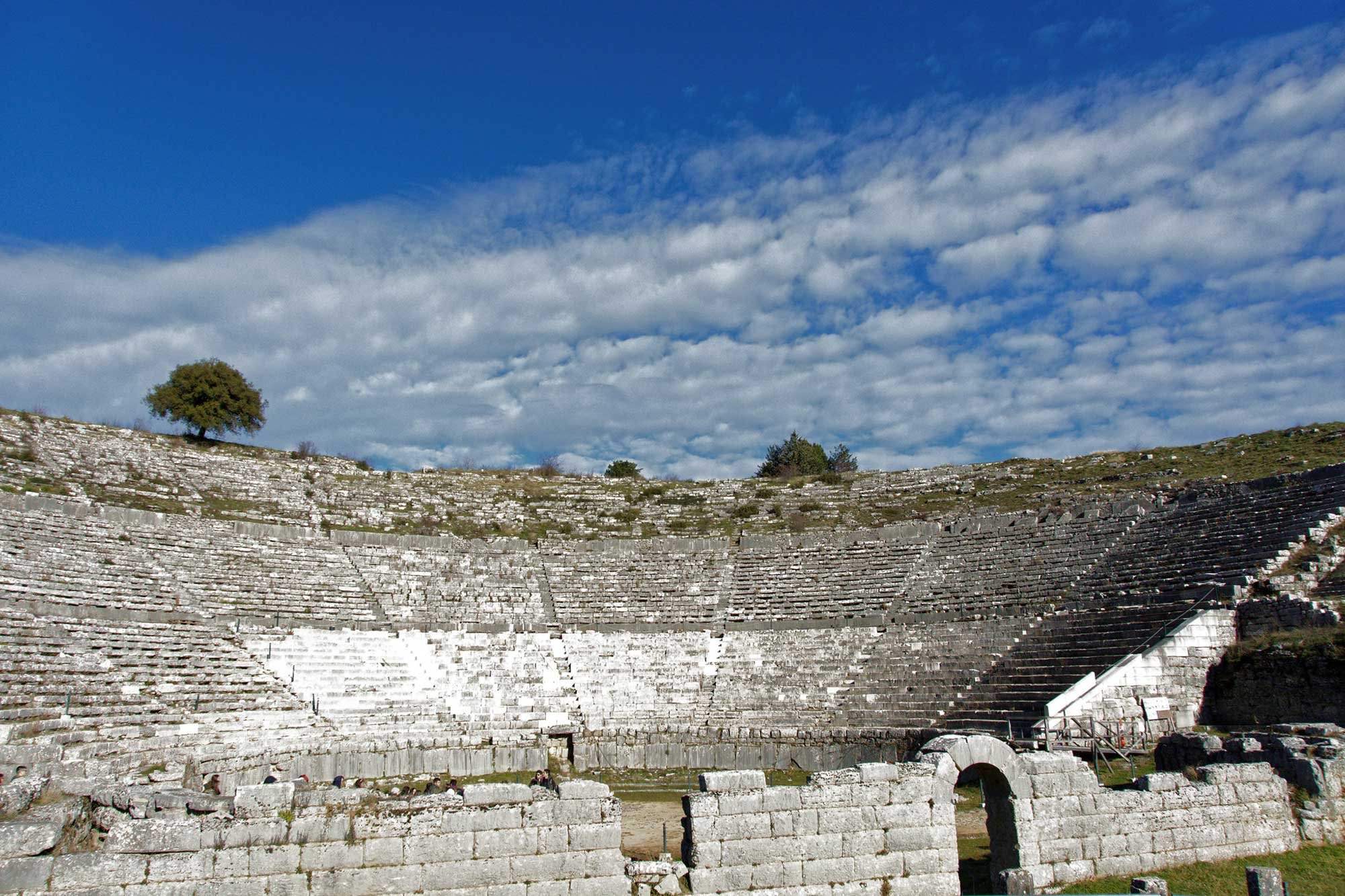 Ioannina means a lot of events
«Ipirotika» & «Castle rock Festival»

The Cultural center of the town offers a lot of option for entertainment in Summer when "Ipirotika" are organized by the Municipality. This is the time someone can have the best of entertainment through a series of concerts, theatrical events and dancing nights when a lot of dancing groups coming from neighboring countries take part as well. The is also a musical event "The Castle Rock Festival" which takes place at the castle of the town -only minute's walk from our Hotel. Famous rock artists and bands as Glenn Hughes, the White snakes, the Scorpions, Deep Purple and a lots of others have given performances there.

concert Halls

There are also a lot of concert halls the most popular of which are "Agora Center" and "Boxx" (both about 200 m. from the hotel). There you can enjoy a great number of music events every week with great popular artists performing foreign and Greek hits.

«Tzamales»

At other times of the year, as in February and March, there are traditional events, like "Tzamala" (meaning "fire"), which are revived in every square of every neighborhood. There is also a traditional wedding taking place in the Central square as well as a parade of disguised people marching along the main street dancing at the same time under popular rhythms.

Festivals

In summer, music lovers will also experience something different while visiting nearly villages which offer all night feasts full of entertainment and lots of local food and high quality wine.

Cinema & Theater

Finally, another important part of a series of cultural events is the week of film projections from countries all over the world. In the latest years there is a Film Festival for short films as well as a big variety of performances and many children's plays, organized by an art Union of Polytheama Theater.