NightLife
Ioannina as a university town and due to the fact that it is the biggest town in Epirus offers amazingly intense night life. At the entertaining park near the lake, there is a complex of 6 cinema halls where a lot of high quality fisrt screening films are on. In the same complex there is also a supermodern Bowling alley, restaurants, coffee bars, a beerhouse, an internet cafe, billiards (pools) etc. In the summer months there are 3 swimming pools for your rest and and relaxation. Two music halls where differents musical eventsare held on a weekly basis. There are also many bars of all tastes. You can start with a coffee and a drink in the evenings hours at the coffee bars in the central square so as to continue your entertainment at the bars in Anexartisias street, Kallari street and at the area "Skala" by the lake, all of which can offer delicious food, too. Just outside Ioannina, Perama is the area of many night clubs which offer live music till morning hours.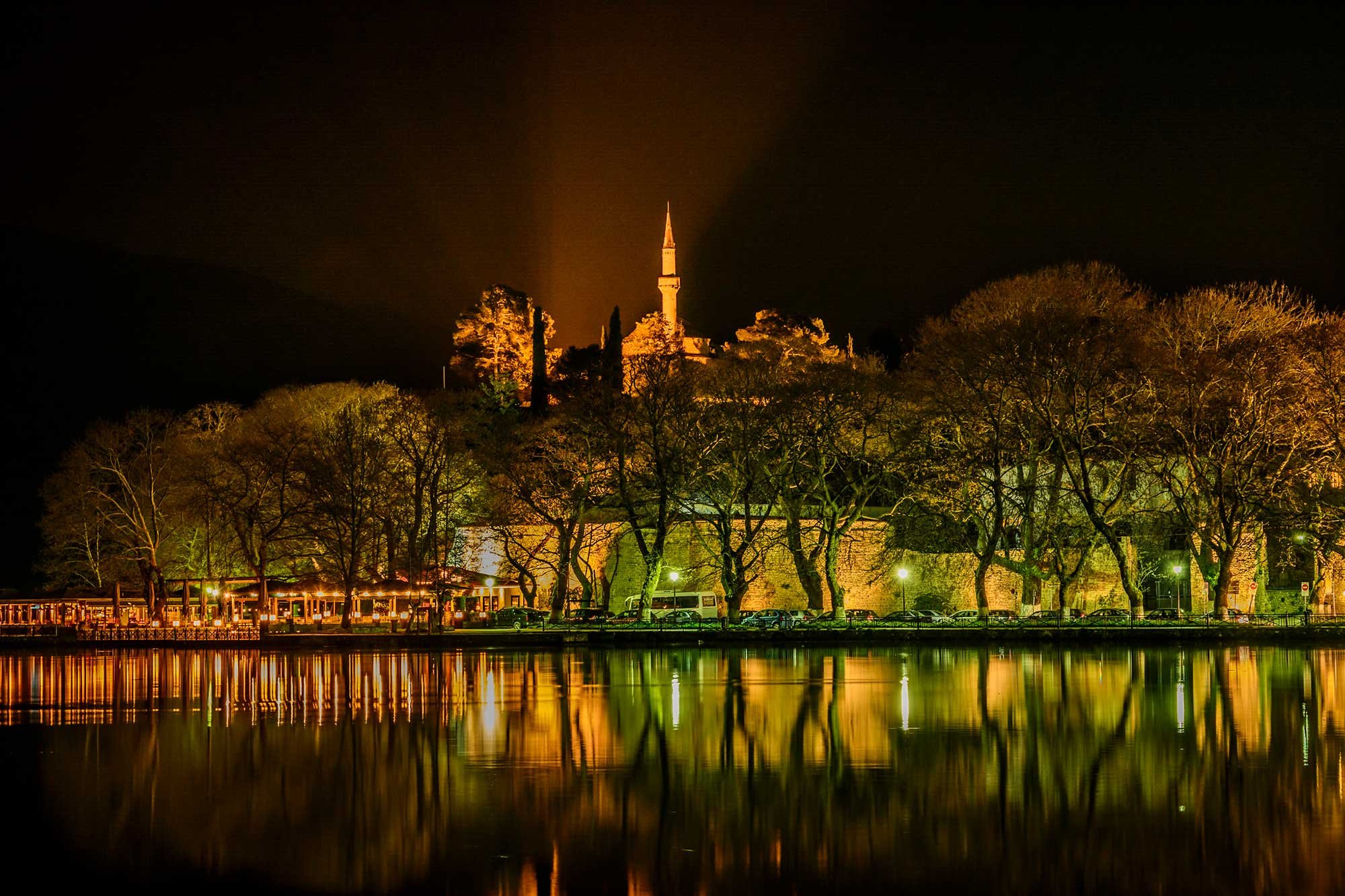 Options for each visitor
But there are also many beautiful and atmospheric bars for all tastes. The café bars of the square combine coffee and drink mainly in the afternoon and early evening hours to give the baton to the bars on Anexartisias, Kallari streets and the lakeside area "Skala" where the fun continues until late at night. In Ioannina, however, there are many breweries that combine drink and food.
In the city and the surrounding area (Perama) there are several tracks with a popular program and clubs with foreign music where the fun continues until early in the morning. In Ioannina you will find many taverns and tsipouro restaurants (several of which with live music) but also many fast food restaurants (on a 24 hour basis) as well as classic dishes which serve for overnight stays, soups and cooked food until early in the morning.